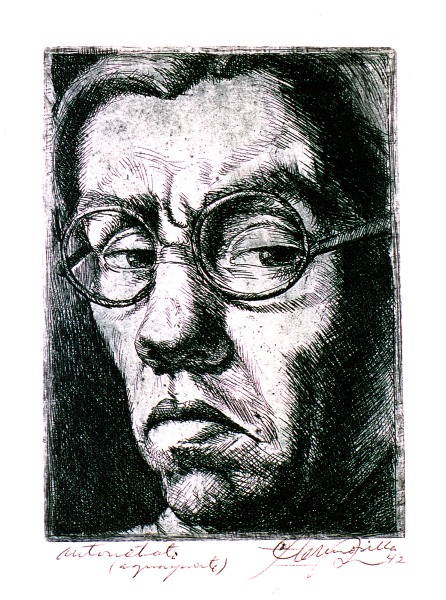 firstsite@the minories, Colchester
30 May 2001 - 30 June 2001
The exhibition pays homage to one of Chile's most interesting visual artists of the twentieth century, Carlos Hermosilla Álvarez.
The new exhibition, displayed in the Collections Room is entitled Works on Paper by Carlos Hermosilla Álvarez. Álvarez (1905-1991), a Chilean-born artist, was an excellent exponent of printmaking, a highly developed medium in Latin America. He was self-taught, and his talent spread across different media during a long carrier developed in his native Chile.

The works by Álvarez which make up the exhibition belong to a local art collector, Mrs Ruby Reid Thompson, who was a friend to the artist during his lifetime.
Image: Carlos Hermosilla, Autorretrato, 1942