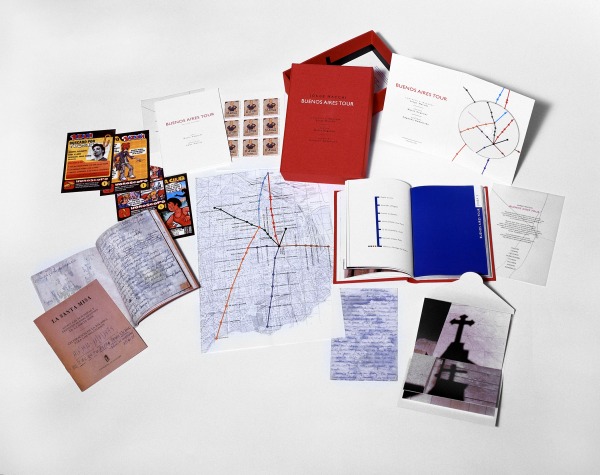 1 October 2007 - 8 November 2007
In Search of the Miraculous explores the relationship between art and religion in contemporary art.
This exhibition brings together a number of artists who touch upon elements of spirituality in their work: some set off on quests or pilgrimages, others search for the ungraspable and ephemeral in their work, while some artists have chosen self-portraiture as a means of exploring the artist as a saintly figure.

In Search of the Miraculous draws on artworks from the Essex Collection of Art from Latin America and the Arts Council's Collection and includes work by Gilbert and George, Yves Klein, Barbara Hepworth, Yolanda López, Brígida Baltar, Jorge Macchi and Mark Wallinger. Sarah Demelo, guest curator.
Image: Jorge Macchi, Buenos Aires Tour, 2003