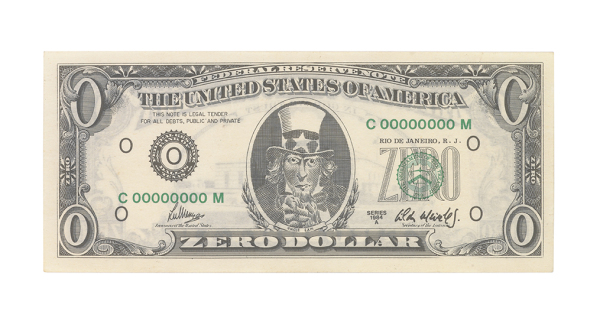 3 October 2002 - 9 November 2002
Across, beyond, through, the etymology of the prefix trans- forms a broad thematic concept bringing together the works selected for Transit. Using this theme to approach the art works in this exhibition, a concept of translation emerges, in transit, between two different, but interconnected, interpretations. Transit suggests a way of making good the distance involved in the practice of displaying and discussing art from Latin America in England by suggesting that dislocation can be productive, that displacement is informative.
In recent critical tradition, art from Latin America has been read in the light of dialectical oppositions; here and there, self and other and even us and them. Transit proposes that studying art from Latin America in England is necessarily more complicated than that, that there is a need to try and map an imaginary third space, being not here, not there, not we and they, us or them, but a series of meetings that take place at any combination of points in between. The only common denominators of such a space, mapped by the constant movement of ideas and bodies, are uncertainty, instability, and change.
While showing sculpture, photography and video installations, objects in Transit also include the familiar: a book, a banknote, a T-shirt and transforms their everyday usage, adding new layers of meaning.
Transit has been curated by Dr.Maria Clara Bernal and Isobel Whitelegg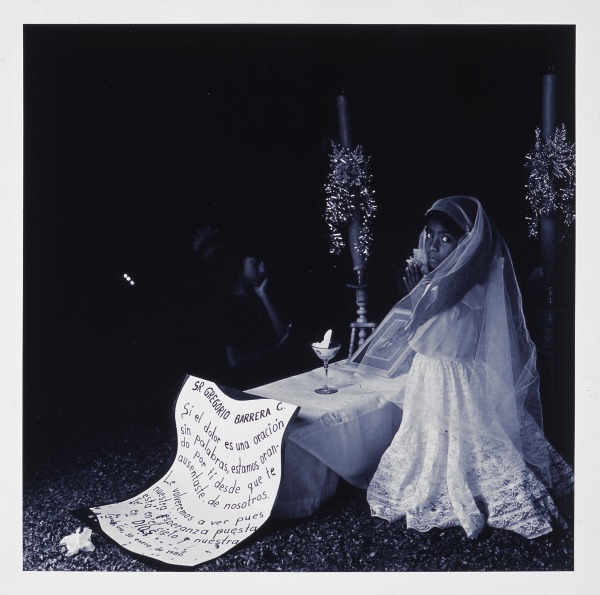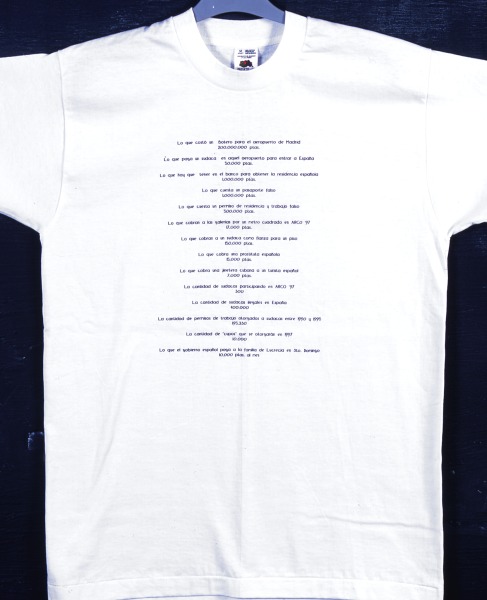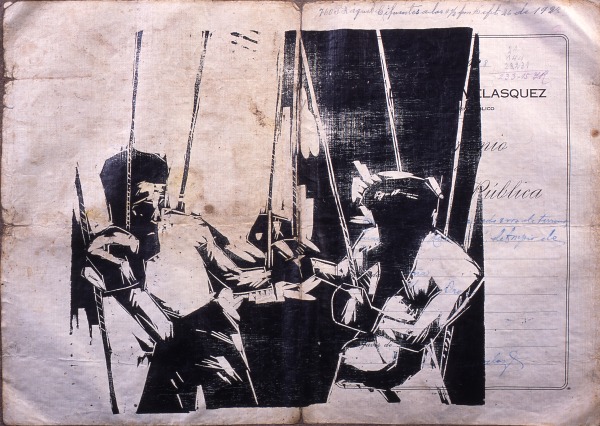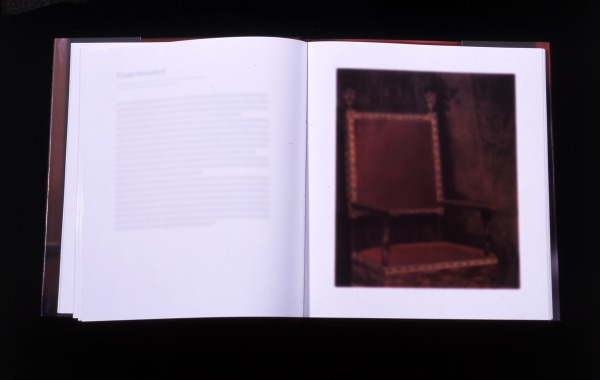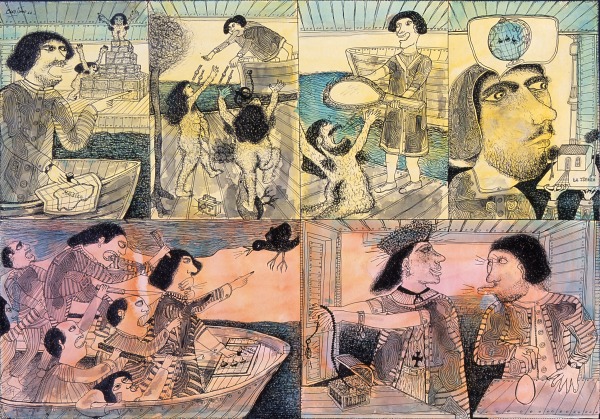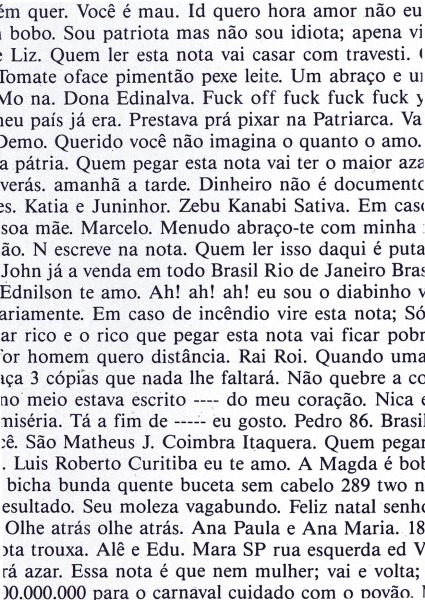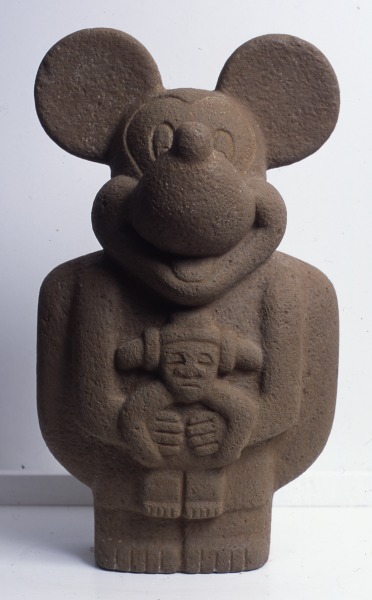 Images (left to right):
Cildo Meireles, Zero Dollar, 1984
Mariana Yampolsky, Desde que te ausentaste, 1980
Coco Fusco & Juan Pablo Ballester, Untitled, 1997
Moisés Barrio, El combate, 1994
Waltercio Caldas, O livro Velásquez, 1996
Oscar Curtino, Cristóbal Colón, 1966
Jac Leirner, O livro (dos cem), 1987
Nadín Ospina, Ídolo con muñeca, 2000